Flight Examiner Training was set up by Anthony Mollison in 2006 at the invitation of the United Kingdom CAA. The CAA required a Flight Training Organisation to train general aviation professional flight examiners . Flight Examiner Training has since amassed more experience with flight examiner training than any other ATO in Europe and the business continues to build through word of mouth and reputation.
Flight Examiner Training takes pride in providing a personal service, with tailored training programmes to suit every examiner's individual needs. Contact us for a quote!
Head of Training - Anthony Mollison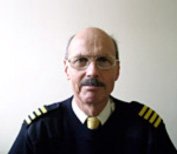 Anthony has been a professional flying instructor for more than 25 years. He has been an FE CPL and CRE/IRR examiner for over 15 years, and an IRE since 2010.
Anthony has a business management background, which has included running in-company training courses and acting as a consultant lecturer.
With the examiner courses, Anthony is able to put his knowledge and experience of flying into a more generalised context of developing good presentation, communication and CRM skills.
Anthony is well known in the industry for combining a thorough and in-depth professionalism with the enthusiasm which makes his courses both stimulating and enjoyable. The courses are operated on a lively and interactive basis, with video learning techniques, and test scenarios using FNPT/simulators and aircraft.
Chief Tutor – Carol Cooper
Carol gained her PPL in 1984 and became an instructor at Andrewsfield in 1987. In 1990 she became a PPL Examiner, then Flight Instructor Examiner in 2001 and more recently FE CPL.
Carol has established a very good reputation for training FE PPL examiners, as well as for training and testing flight instructors.
Carol's has over 20,000 hours of instructing and examining as well as being awarded the AOPA Instructor of the Year in 2007. Flight Examiner Training are delighted to have her as chief tutor for our Flight Instructor Examiner Courses.